One of the most important parts of starting a new cafe is choosing the proper equipment. Madrona Coffee is proud to be a distributor of the La Marzocco line of espresso machines.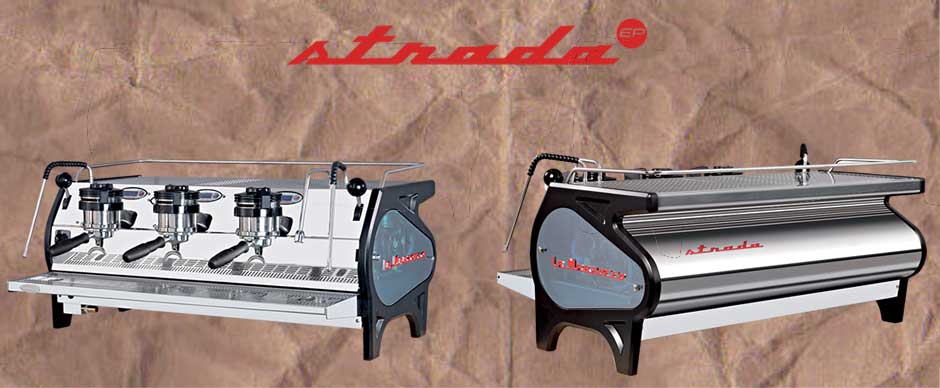 STRADA
In addition to La Marzocco's distinctive features like saturated brew groups, stainless steel boilers and PID system, the Strada is a new machine that allows the barista, for the first time, to have absolute and direct control of pressure at any point during extraction! Strada is a machine designed for and by baristas created with continuous design involvment by the La Marzocco Street Team, a panel of leading baristas, technicians and market experts from around the world, who gathered to participate in such topics as: machine design and ergonomics, extraction and quality in the cup, programmability and serviceability.
Call for Pricing!!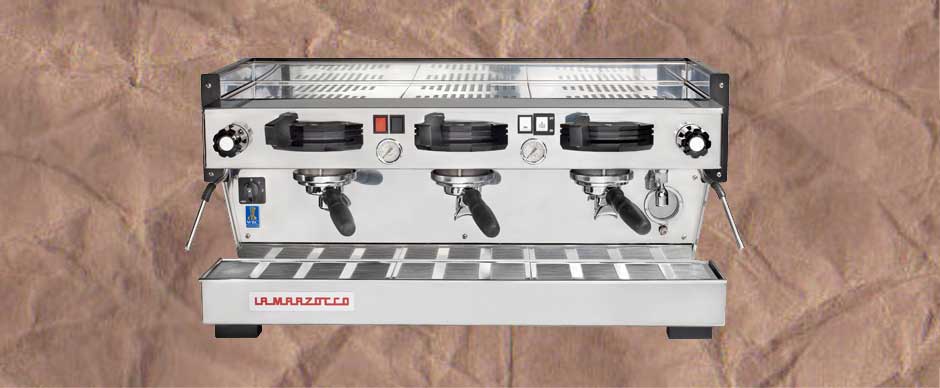 La Marzocco Linea
The Linea's straight lines and simple charm occupy many cafes, roasters and chains, whose names define the industry. The Linea is the classic La Marzocco machine that has long supported and helped to develop the specialty coffee industry since the 1990s. It is a heavy duty workhorse that performs reliably in the highest volume settings. Tried and true machine, the Linea is perfect for your new cafe, bar or restaurant. We brew on the Linea here at the roaster. To some thats all I I have to say.
Call for Pricing!!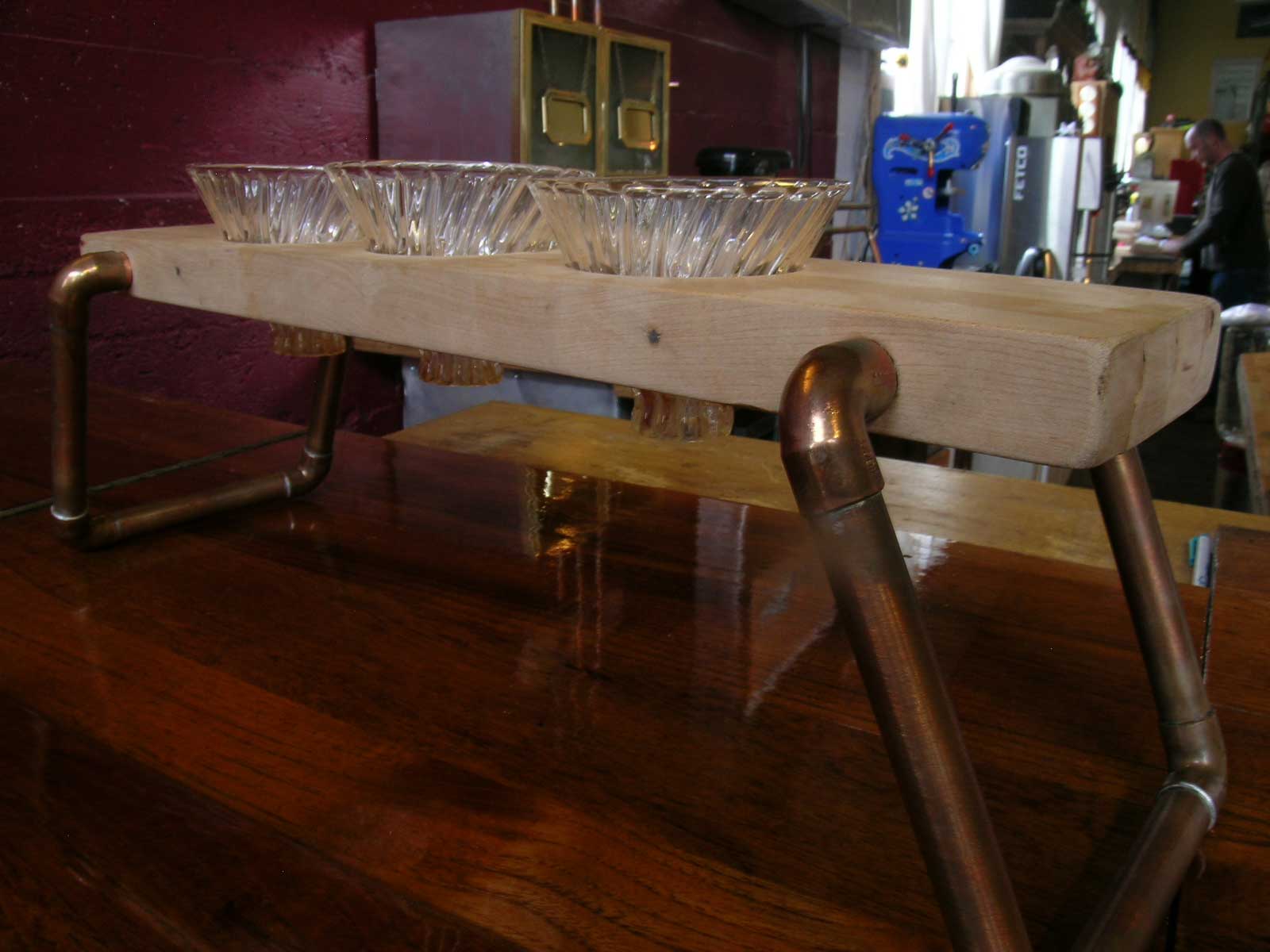 The Traveler Drip Station
Made for the serious coffee drinker that sacrifices nothing on the road. Folds for easy storage. Hard rock maple deck reclaimed from bowling alley lanes will always intrigued those special enough to be drinking pourover on this station.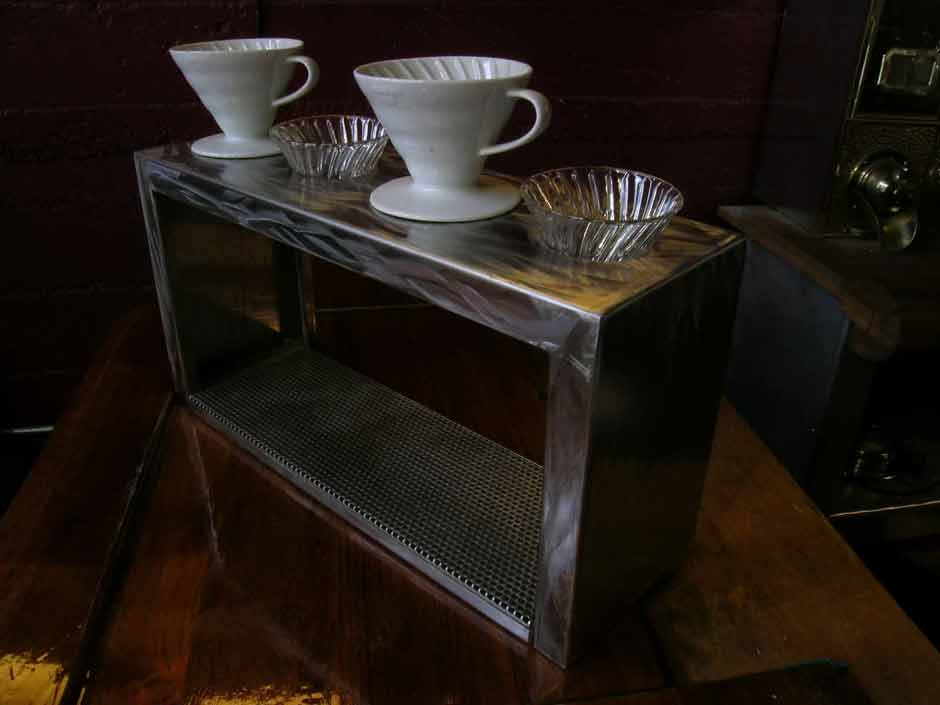 Stainless Steel Pourover Station
Available in custom sizes and styles to suit any situation.
Call for Pricing!!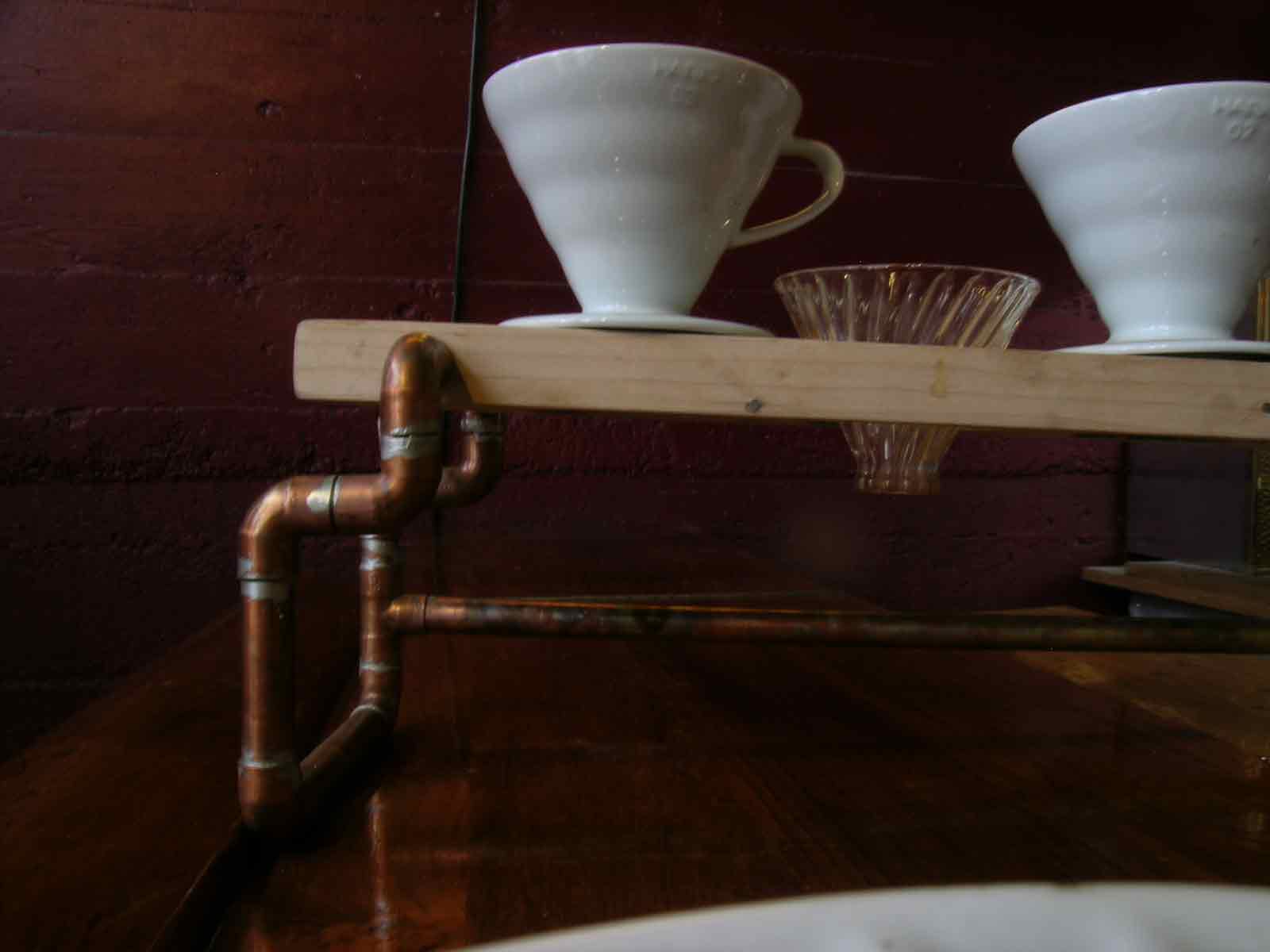 Copper Pourover Staion
Madrona Created custom copper drip staions will most all drippers. Enameled copper and elegant lines ensure to entice and engage customers. Built in place bars option as well.
Call for Pricing!!